COMPLETE RANGE OF WINDOWS, DOORS AND SERVICES
Since we opened our doors 15 years ago we've grown to become one of the leading manufacturers of uPVC windows in the United Arab Emirates.

Euwin now offers the complete range of windows, doors and services from our facility in the Hamriyah Free Zone – UAE. Our objective is to be the first choice partner for all your windows, doors, skylights requirements – delivering the best value in the industry.

As a SEWA (Sharjah Electricity Water Authority) approved supplier and operating to the highest international standards in Quality, Environmental and Health & Safety Management we provide customers with added value that is unequalled in the region.We are proud of our record and proud too of the customers that have chosen Euwin to supply their needs. We welcome you to our company located in Hamriyah Free Zone or any Site and look forward to assisting you with all your windows and doors requirements.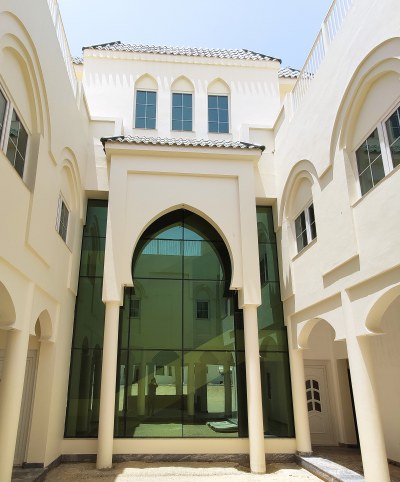 Euwin will provide the customer, with Total Quality Excellence of product and service, that fully meets his expectations in every respect and is superior in value to that which can be obtained elsewhere.

We will strive to be the lowest cost, highest quality uPVC and Aluminium manufacturer in UAE and thus generate the necessary income to satisfy the aims and aspirations of our shareholders, employees and the community in which we operate. We will conduct our business with total integrity.
Best Place For uPVC Products
We set the highest quality-standards and utilize the expertise of a skilled workforce and operate from technologically advanced facilities across the UAE.

In the last few years, we have witnessed tremendous growth of our sites and production – a testament to our commitment to production quality and meeting our customers' needs. Since our founding in 2005 we have supplied our windows & doors for a number of landmark projects within the UAE..

Some of our biggest projects in the UAE include Hamriyah Free Zone Labour Accomodation Phase 1 and Phase 2.
EUWIN owns a manufacturing plant in the Hamriyah Free Zone, Sharjah. The factory is equipped with the latest technology with professional and trained employees to ensure that the work is done better.

Factory working conditions are clean, orderly and safe. All EUWIN employees share the same feelings and dedication to maintain the highest quality and strict adherence to deadlines.