EUWIN Doors and Windows are available in various shapes and sizes. The functionality and durability of our products that are made from VEKA profiles & ROTO hardware's combined with our excellent workmanship can withstand the extreme climate conditions in the Middle East. It is normal for our windows to last for so many years even after the expiration of the warranty. EUWIN products are for individuals and Families looking for High Quality windows and Doors.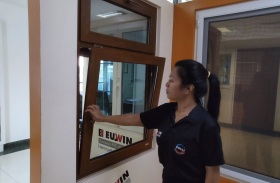 This window functions in 2 ways. The Turn function allows the user to open the window inwardly hanging from the side. The tilt function opens the top of the sash allowing fresh air to ventilate the room.
1. Have better air seals compared to sliding, Tilt and Slide and Hung windows.
2. Less prone to water leakage.
3. Better acoustic properties.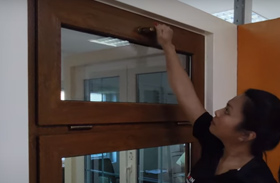 A window that opens by tilting vertically, typically from inside. This type of windows are ideal for spaces where ventilation is the primary necessity. A primary choice for bathrooms, basement or any space that accumulates moisture. This windows can make a big impact if coupled with big fixed windows.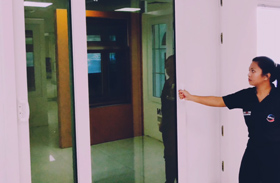 This window/door have sashes that slide to the frame. It has several configuration where you can choose from 2,3 & 4 panels. Sliding window/door have a classic appearance and easy to operate, lowest mechanical maintenance and also gives you a wide view of your surroundings.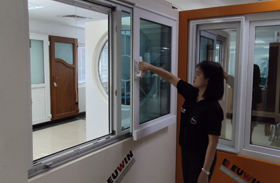 Tilt and Slide windows are a space saving solution if you have a tight space in your room. It can be open fully by sliding and tilt inwards for ventilation. Tilt and Slide windows achieve a better insulation, air sealing and water resistance compared to regular sliding windows.

A windows that cannot be opened, its main function is to allow lights to enter but this type of windows are energy efficient and can help you reduce more on your energy bills