Unlike its wooden and aluminum counterparts, uPVC offers windows that does not require a lot of maintenance.
uPVC windows also plays a significant role in maintaining the décor of the house, ensuring safety and security of the occupants.

Say goodbye to piles of dust in your home

Say goodbye to rain water in your house

Equipped with a special multi-point locking system

Excellent and High-Class Acoustic Properties
5 chamber profile and it will result in a peaceful atmosphere

Save up to 30% on electricity bills during the summer season

Suitable for Gulf Countries
Our Products are Suitable for all Gulf Countries
• 5 Chambers profile with 70mm installation depth
• Optimal stability for long lasting functionality and value retention
• Particularly low maintenance thanks to homogeneous surfaces and surface-flush glazing bead
• Classic contours with slightly rounded edges, particularly small visible surfaces and black seals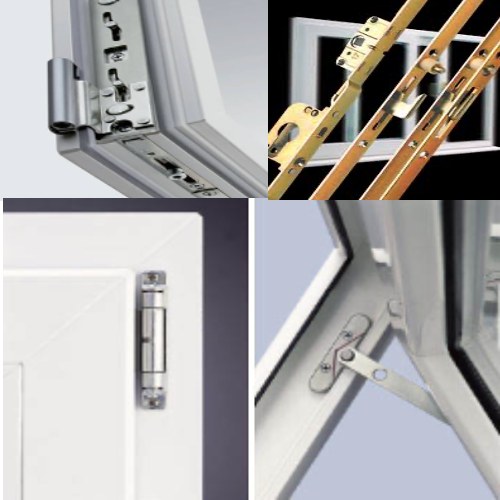 HARDWARE AND ACCESSORIES:
• All components from the Roto NT modular system are perfectly tailored to each other and offer almost unlimited combination possibilities, thus enabling customers' various requirements to be met as flexibly as possible.
• "If You Think that all uPVC Windows companies are the Same" Please Think Again
• We started by using High Quality uPVC Profiles and High Quality Hardwares.
• Euwin will ensure that High Quality is maintain by providing you a Highly Skilled Installation Team.
• OUR INSTALLATION WILL : "Do It RIGHT the First TIME"
• Fix the Windows using the Right materials from Sealants, Fasteners, Reinforcement, Couplings and Accessories. You will get what you paid for.
• In times of complications or some difficulty in the site, our Installation Teams are capable of giving you a WIN-WIN Solution