EUWIN Windows & Doors is available in a variety of shapes and sizes. It is designed to withstand extreme regional climatic conditions and built to last. Even the most aggressive environmental conditions will have no impact on the functionality and durability of uPVC Windows & Doors made with VEKA. This is the quality you can trust. EUWIN, window professionals you can rely on.
HINGED OR SIDE HUNG DOORS
uPVC Doors has impressive durability, low maintenance, offers effective insulation and increase safety & security.
If you want to have a functional and fashionable door in your villa, our uPVC door is an excellent choice. You can choose from our huge range of glass and deco panel designs that will match the exterior design of your villa.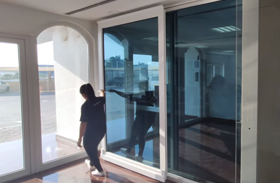 This window functions in 2 ways. The Turn function allows the user to open the window inwardly hanging from the side. The tilt function opens the top of the sash allowing fresh air to ventilate the room.
1. Have better air seals compared to sliding, Tilt and Slide and Hung windows.
2. Less prone to water leakage.
3. Better acoustic properties.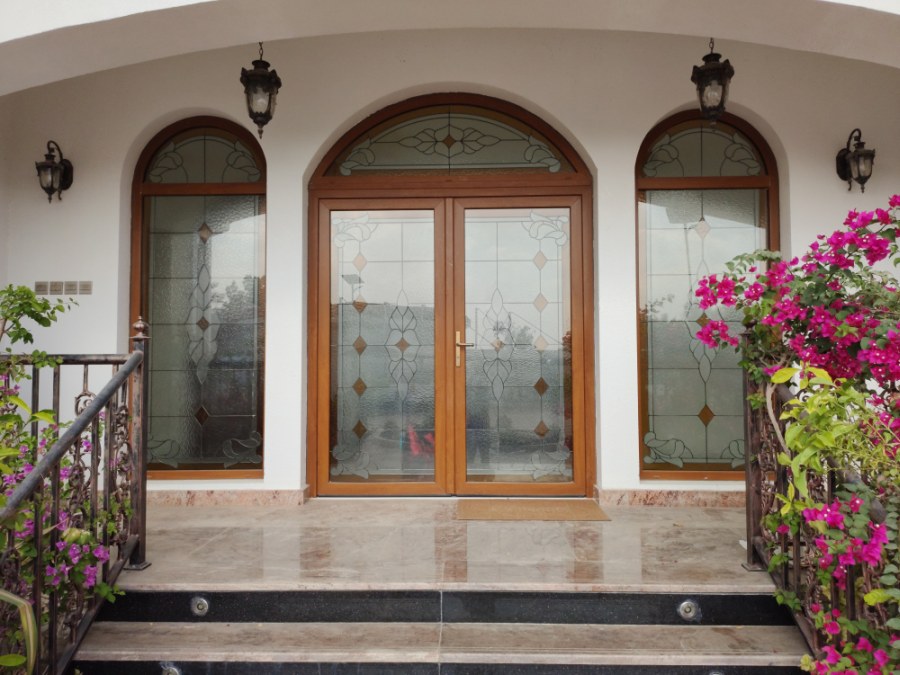 A window that opens by tilting vertically, typically from inside. This type of windows are ideal for spaces where ventilation is the primary necessity. A primary choice for bathrooms, basement or any space that accumulates moisture. This windows can make a big impact if coupled with big fixed windows.